The diverse collective inhabits: SIDUO (a second-hand shop), Flawer (a florist), Iro-Iro (a thrift store), Don't Call Me Deer (an experimental cafe), Snatch Pastries (a pastry shop), Manjusaka (a tattoo & apparel studio) and Kuronji (a nail parlor). We reached out to Jin to talk about Shuang Xi, nostalgia, and his insights on repurposing old spaces into new ones.
Could you tell us a little bit about Shuang Xi and how it came about?
ShuangXi was founded around 4 years ago initially to just cater to a group of friends as a hangout place, something that was inspired during my Paris trip some time ago. The plan started around 2013-14 with me finding ways to make it into a sustainable platform while having fun making art during my spare time. I started pitching the concept to some of my close friends and the plan got better, and we recruited more people since. ShuangXi is now a platform that has an interesting group of people that run multiple experimental art projects that help us have a sustainable life, and help in sponsoring and assisting more local artists to execute their exhibitions or live performances. ShuangXi is considered to be the platform that reminds us to be respectful, supportive, and appreciative if we were to create a united art community.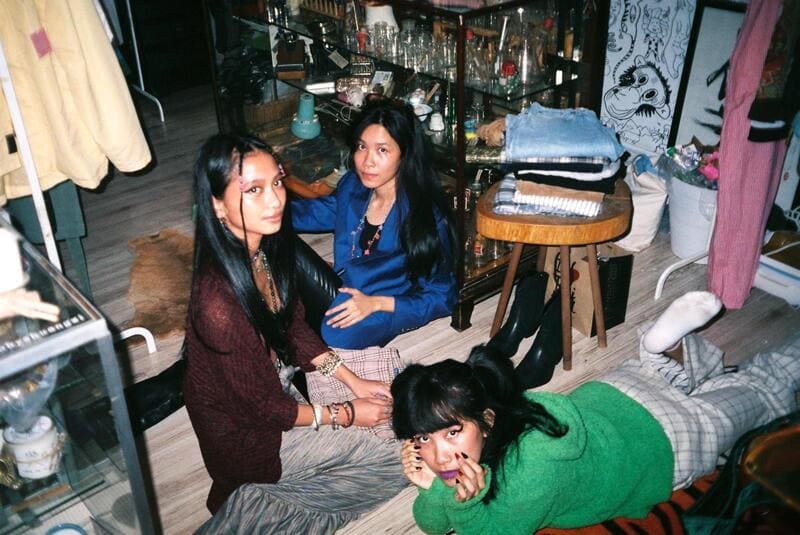 Upon entering Shuang Xi, it is evident that the space draws heavily from old Hong Kong cinema, namely, Wong Kar Wai's filmography. Is it fair to say Shuang Xi's art direction is situated in nostalgia? Tell us a little bit about the art direction behind Shuang Xi as a space and collective.
I wouldn't say SX was built for any sort of nostalgic purposes. We all love art as long as it captures our attention, regardless of its time or genre. Vintage is definitely one of the elements we adore because unlike most of the recent things that are looking more and more similar to each other even though they are from different brands, vintage was built with so many characteristics and details to just serve the same purpose. So, to me, I think vintage relates a lot to what we are doing now for art, as we think art should not be just to serve a purpose, it has to be done discreetly and with characters. I think one's collection can somehow show a person's thought, and my thought gets chaotic sometimes, hence the interior. While for the movie posters, all of them are originally published for various international premieres, and they can only be bought from selectively authorized resellers in the UK, HK, Japan, or France. Most of my WongKarWai's movies were for Paris premieres, which explains the size, but I was actually a fan of a lot more directors, e.g. Stanley Kubrick, Guillermo Del Toro, Fruit Chan, etc, it's just that WKW's posters are too huge that people have ignored the rest. When we collect things, it has to be original, it is just a way of us showing our respect to the creators.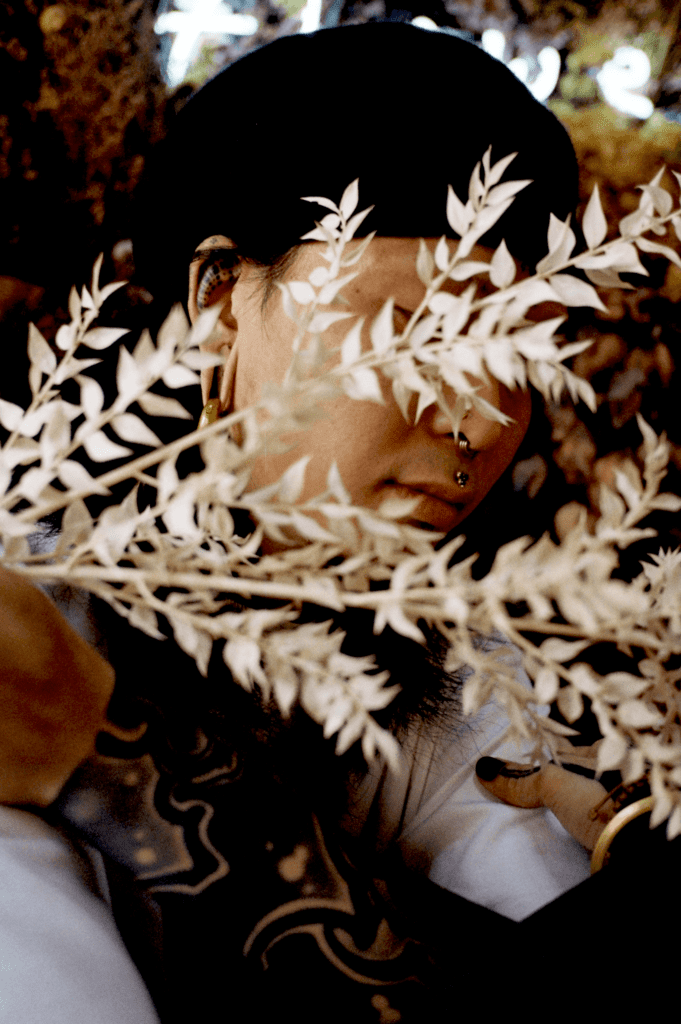 SIDUO's tagline is, 'something I don't usually own' and acts as a sort of secondhand shop, Flawer uses dead flowers in its arrangements and Shuang Xi's decor is heavily borrowed from collective member Jin's own collection– repurposing seems to be a big part of your motive. What does conservation and sustainability mean to you?
Not only Flawer and SIDUO, we now have Iro-Iro (DeannaDeanni) joining us for a collaborative project too, and also Don't Call Me Deer (experimental cafe), Snatch Pastries (pastry maker), Manjusaka (tattoo & apparel), Kuroniji (nail art). To me personally, I don't think I did all those for repurposing, I have just always been more interested with vintage items as they carry more characteristics, details, and delicacy, and through having these establishments, I just want to share this thought, and have more people appreciating them. For conservation, maybe part of me also wants the community to know when something break, x it instead of getting rid of it; vintage brings beauty to our lives, but when they start failing, maybe we have the capability into bringing a new meaning to extend their lives, more like a vice versa kind of things.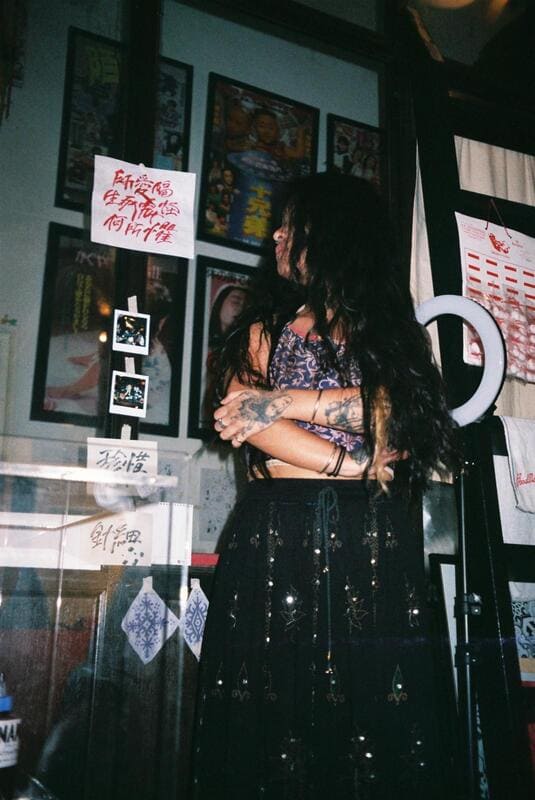 What's your favourite decor piece in your space?
My favourite, I think would be all my cash registers, they were all US-made in 1899-1901, and it has been working beautifully since then– it kinda makes cashing in money seem more elegant. Also, my 80s vinyl player always gives me a weirdly satisfying feeling when I use it to play my new pieces of vinyl.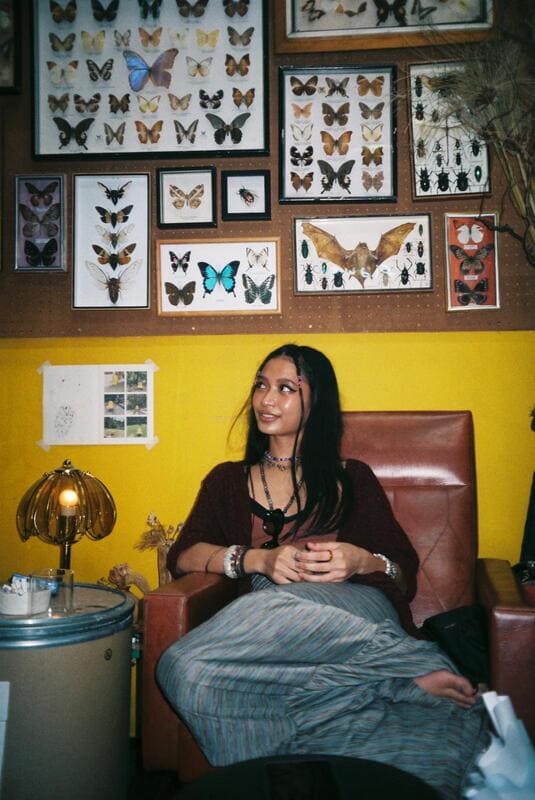 Shuang Xi's space is located in Pasar Seni. Was there a reason behind this location choice?
Nothing much, really. We sort of wanted to bring in the art community, but it seems like most of the people in the related associations want the heritage to be refurbished according to their preference instead of implying the things we suggested. So, we were just minding our own business ever since.
Speaking on conservation: Pasar Seni is a side of Kuala Lumpur that has almost managed to evade the aesthetical effects of gentrification. Shuang Xi's 'hidden bar' and 0 signage has abided by that. How do you go about repurposing sites with modern creative spaces like yours while also preserving the authenticity of its building?
I have always been thinking about this problem, actually. Do people really want to see what we are about to offer, and learn from the people who provide art to the community? Or do they actually just want the community to be shaped according to what they want to see? Of course, we would want to create modern creative spaces for the community, but I think it won't happen anytime soon, as what we need to do is to re-educate the crowd, before we start bringing in more things, which is the reason why we came out with SX. SX is never meant to be building creative space, but to be making things on a small scale to re-educate people about appreciating art. Without providing the right education/knowledge about art appreciation; I think, based on the fast-paced business establishment people have nowadays, the appreciation towards art will be depreciated so much in the near future, it is going to be just like a toothbrush you can buy from a convenient store, comparing prices.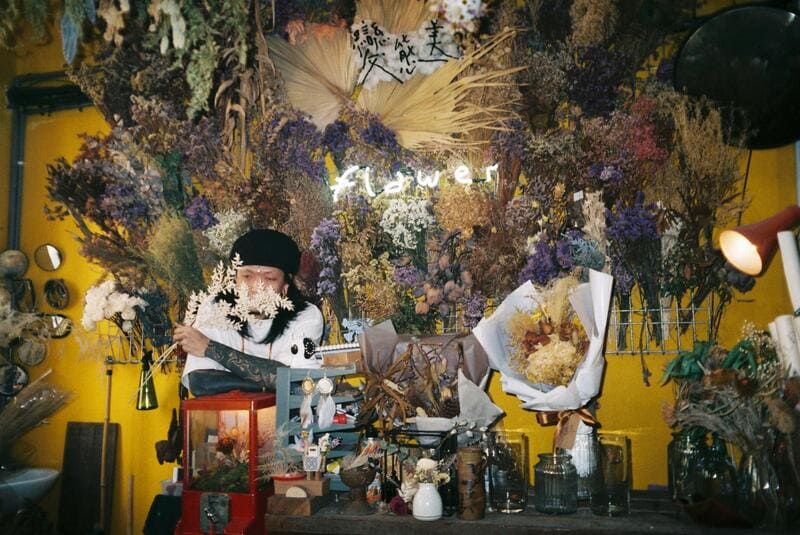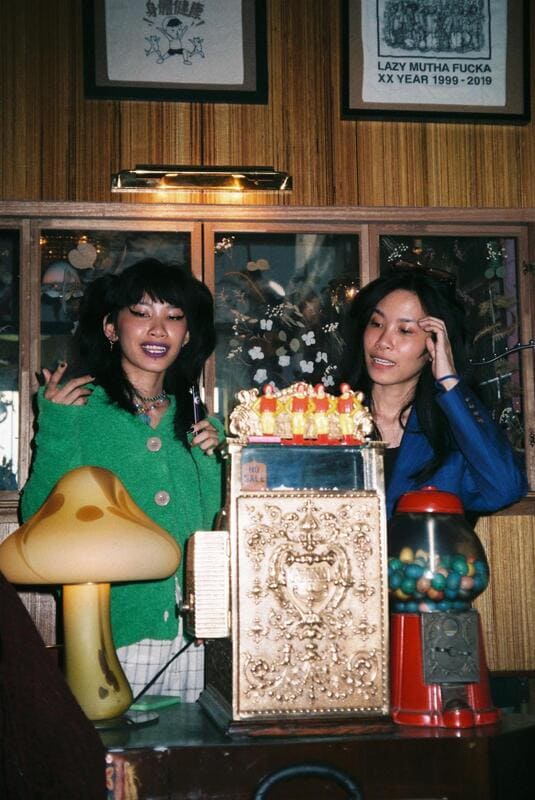 From observation, a sense of community also seems to be of importance to Shuang Xi, for instance, Hide&Seek cafe used to share a space with Shuang Xi before moving on to their own location. How do you feel about the current creative scene in Malaysia and the idea of sharing space?
As the founder of SX, I think the first thing when it comes to establishing a community, people need to at least understand the importance of working together, not just for respective brands, but with each other. Community is about understanding each other that everyone is fighting their own battle, but teamwork is there to make the execution easier. It's not just about sharing the same roof, but to share the same spirit. I have nothing to comment about the current creative scenes in Malaysia, but I just love having a community/family that shares joy or sorrow with me.
Does Shuang Xi have future plans to expand their creative space or collective?
Yes, we do. It is still in its early stages right now, but we are already planning for it. Hopefully, it will be realized one day soon.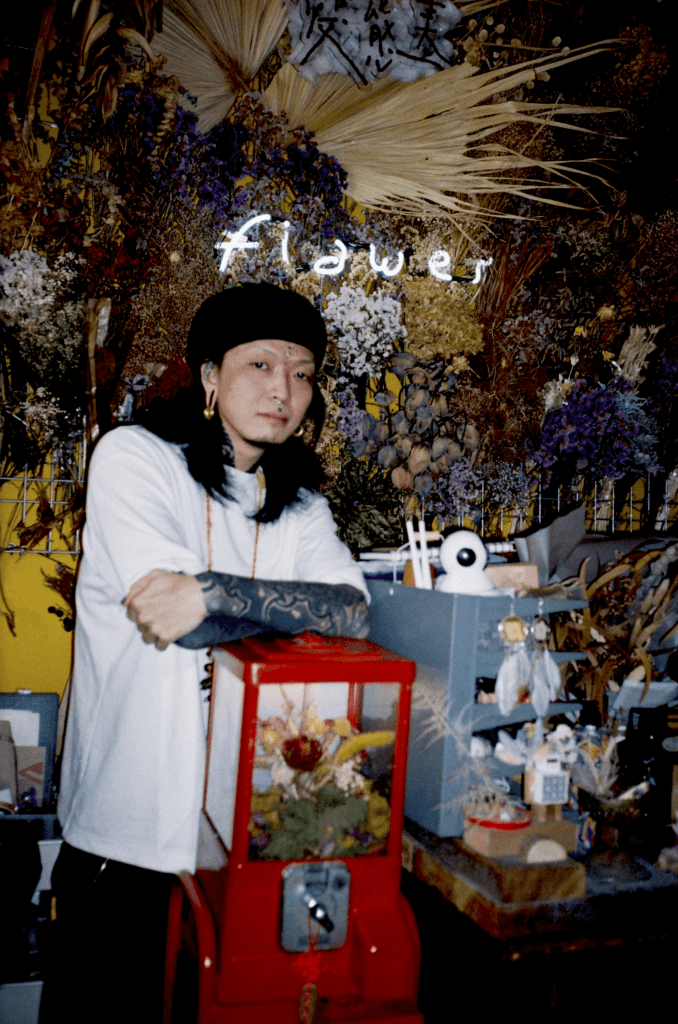 Is there anything else you'd like to add?
All I want to say is, that building a community is definitely one of the toughest jobs in the world, as not only a platform we are building, but it is also about the education and appreciation in a self-sustainable establishment. It requires lots of selfless individuals to work together unconditionally for a picture bigger than just oneself. So, I just want to wish everyone good luck. Do more research and study thoroughly, art scene is never just about the exterior, it is about the people who run it. Rumors might be spread around to mock your work or team, but one day you will be proving them wrong if you commit full-heartedly into what you do.
Photographs By Anisha Khemlani & Pravin Nair